RUSH  Transportation & Logistics facilitates your business critical package delivery solutions 24 hours a day, 7 days a week, and 365 days a year. RUSH is the region's leading same-day transportation and logistics services company offering a wide range of door-to-door fulfillment and distribution for clients of all sizes and needs.
Business Critical Package Delivery Solutions
RUSH provides same day package delivery of important documents, time-sensitive packages, and LTL freight.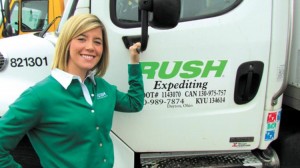 Contract Distribution
Courier Services
Shuttle Services
Full Service Expediting
Warehouse Logistics
Air Ride
Legal
Line-Haul Distribution
Medical